Welcome to Inner Reflections Child and Family Counseling, LLC. This website is designed to provide insight about Inner Reflections as a practice and some knowledge about me as a therapist. My practice is inclusive across the life span from children and adolescents to individual and families. The age of the population I serve is from age two through older adulthood. I am also available to provide training workshops with groups or individuals on parenting and trauma issues. If you have any questions or have some features you would like to see incorporated on my website, please contact me at webmaster@innerreflectionscfc.com and let me know as I value your input.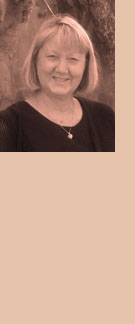 Sharon Brush is a Licensed Clinical Social Worker (LCSW), a licensure supervisor, and is credentialed with the Academy of Certified Social Workers (ACSW). Sharon is an active member of the National Association of Social Workers, and served for several years on the NASW Board of Directors and on the NASW Executive Board. Sharon is also credentialed through the Association for Play Therapy as a Registered Play Therapist (RPT) and Registered Play Therapist Supervisor (RPT/S). She is an active member of the Association of Play Therapy. Sharon also has a certificate in Mediation in Family Disputes. In addition to her current private practice, she has experience as an In-Home Intensive Therapist assisting families coping with severe and persistent mental illness, serious behavioral and emotional disorders, crisis intervention, trauma, loss and grief, parenting strategies, communication and relationship building. Sharon also offers in-home therapy services as appropriate. She has also practiced in a residential facility for adolescents and a rural community counseling center, as well as an in-patient and out-patient substance abuse facility for women and their children.
For questions or comments please e-mail sbrush@innerreflectionscfc.com.